Safeguarding runs through our school like a message in a stick-of-rock
Waterside Academy is committed to safeguarding children.
Should you have any concerns regarding a child's safety, please contact our Designated Safeguarding Leader (DSL) or a Deputy DSL who can all be contacted via the office.
DSL - Mr T Mills-Bishop (Head Teacher)
Deputy DSLs - Mrs Powell, Mrs Geaves
Should you have any concerns or questions regarding safeguarding, please do come and speak with us without delay. Alternatively, feel free to e-mail me directly via head@waterside.herts.sch.uk - this is particularly useful during the school holidays and on other occasions when the school is closed.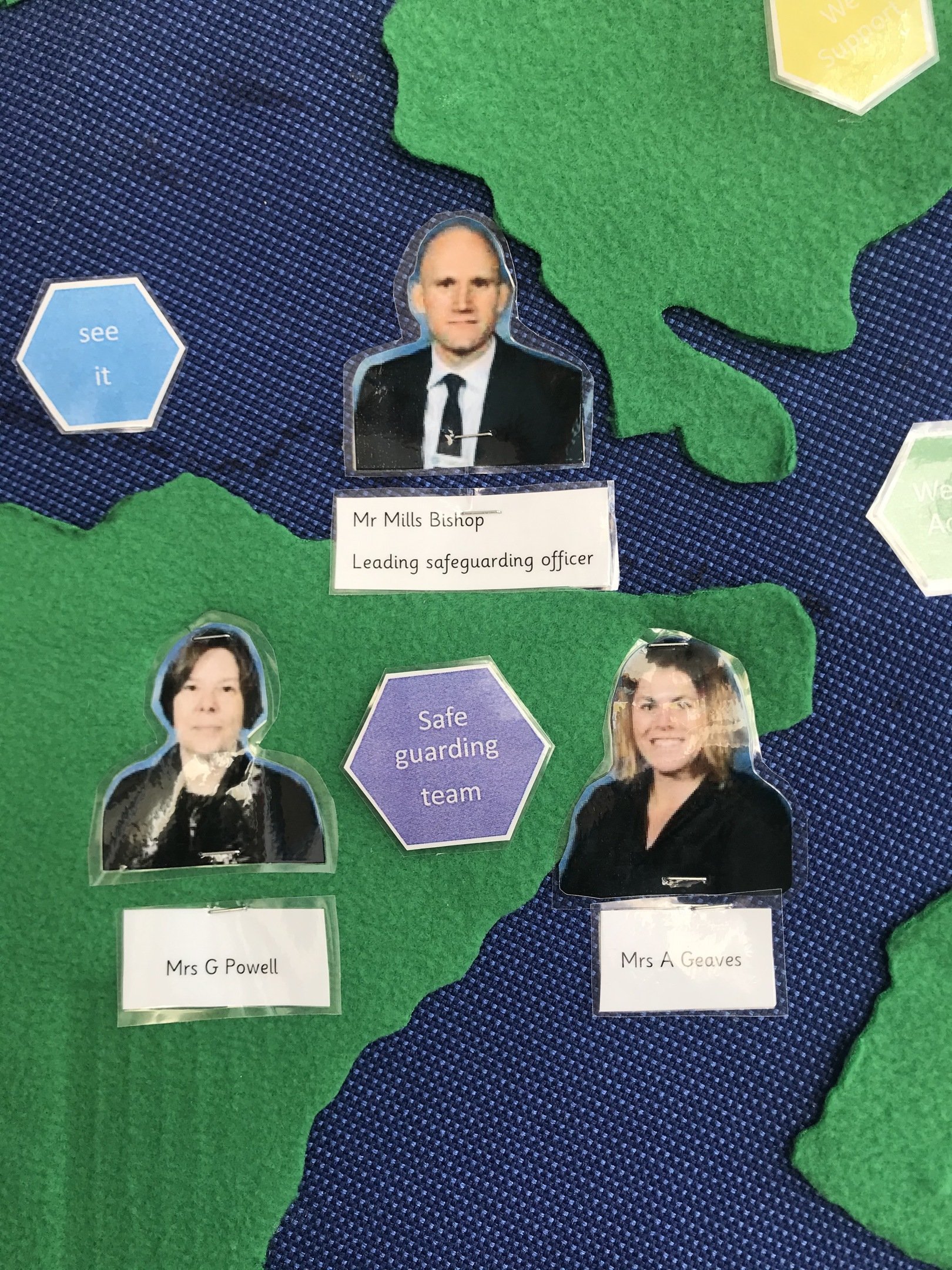 Latest Child Protection Policy
Childline -
New Childline website for under 12s:
Childline has launched a website aimed at children under the age of 12. This provides age appropriate content on topics including: bullying, family, friends, feelings, school, abuse and staying safe. It also includes games and therapeutic tools for young visitors to play and express how they are feeling. It will be promoted through the NSPCC's Speak out Stay safe programme.
View the website here: Childline website for under 12s
Read more on NSPCC Learning: Speak out Stay safe
Waterside Academy is a 'Rights Respecting' School
The Rights Respecting Schools Award puts children's rights at the heart of schools in the UK.
Unicef works with schools in the UK to create safe and inspiring places to learn, where children are respected, their talents are nurtured and they are able to thrive. Our Rights Respecting Schools Award embeds these values in daily school life and gives children the best chance to lead happy, healthy lives and to be responsible, active citizens.
Using the UN Convention on the Rights of the Child (UNCRC) as our guide, we are working with more UK schools than almost any other organisation. Over 1.6 million children in the UK go to a Rights Respecting School and nearly 5,000 schools up and down the country are working through the Award. Schools work with us on a journey to become fully Rights Respecting.
The Award recognises a school's achievement in putting the United Nations Convention on the Rights of the Child into practice within the school and beyond.
Further Reading